Win a Free £500 Holiday - Jan2021 - Draw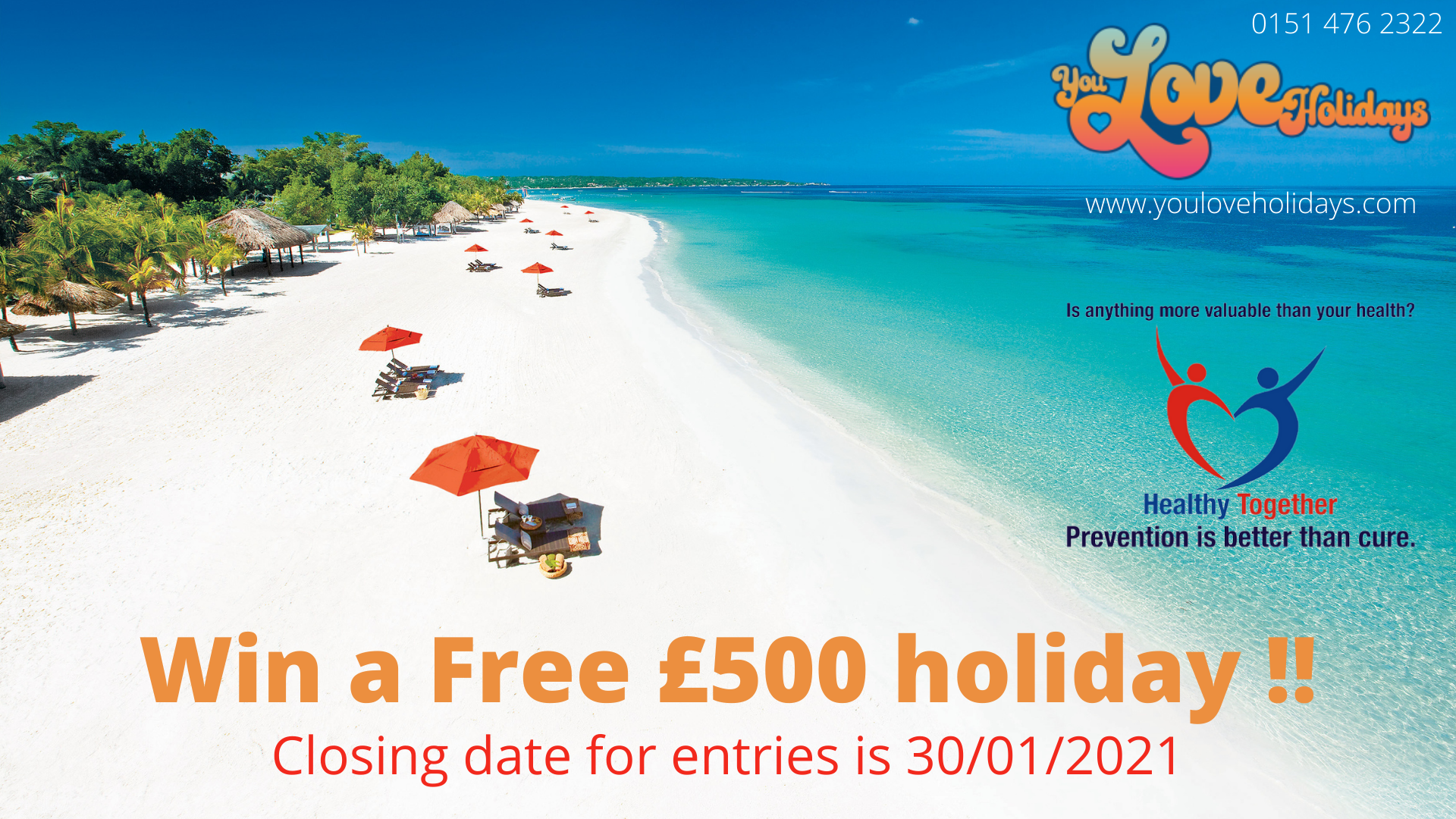 The details you enter will be used to contact you if you win and for no other purpose, they will not be shared with any third party. Click below for your FREE entry and type "Free Entry" in the Enquiry section.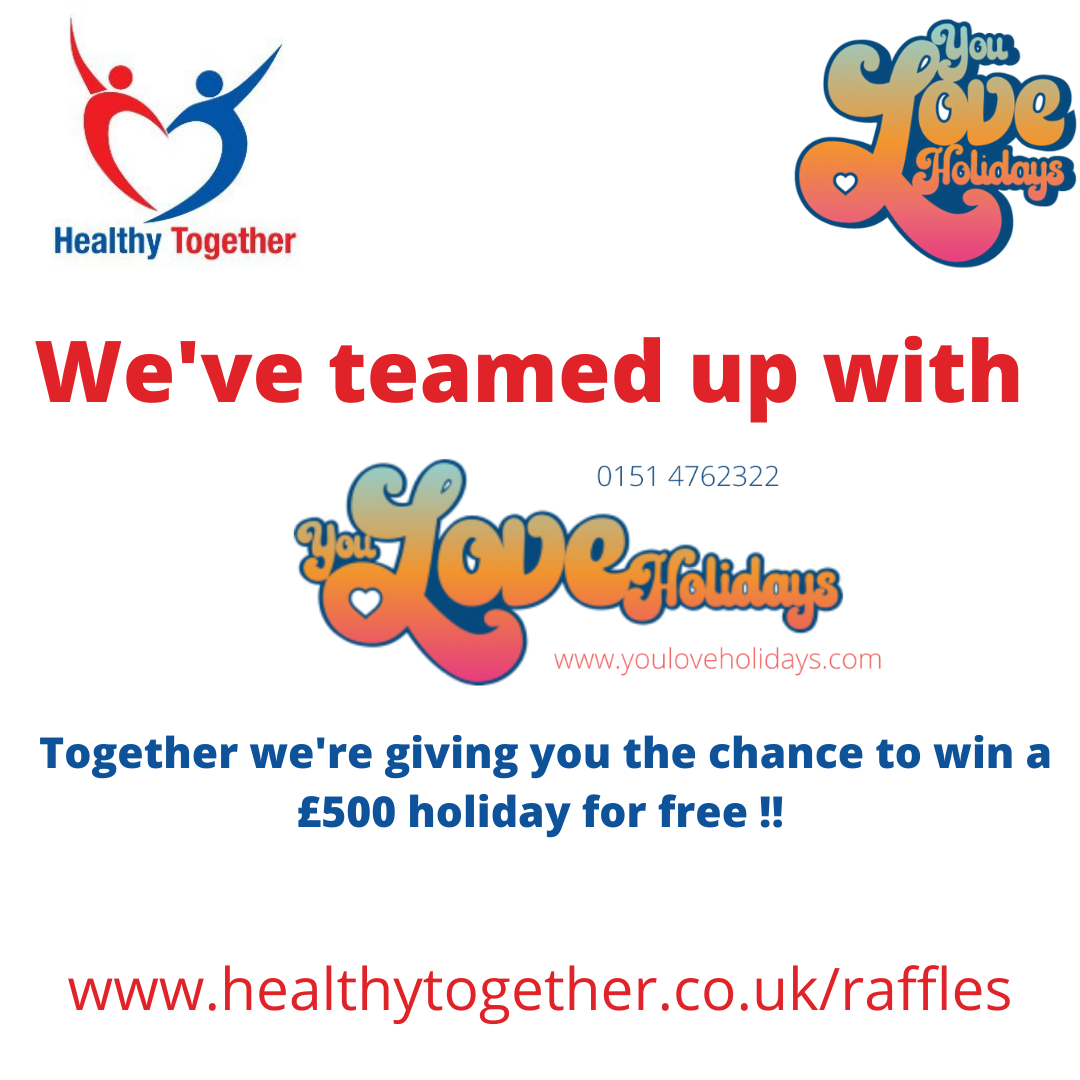 Partners
In order to help support our cause, You Love Holidays based in Walton L4 are now working with us and have kindly agreed to donate a £500 holiday or £500 holiday voucher (whichever you prefer).  
They will also be donating a percentage of their profit to us, from any holidays they sell.  
Please share this offer with your friends and family to help maximise the number of entries, we're sure they will be grateful and happy if they win. 
Click above for your FREE entry and good luck. 
Type "Free Entry" in the enquiry section.
If you would like a FREE MEMBERSHIP for Healthy Together, please sign up on our home page.