We've teamed up with You Love Holidays to bring you this amazing Prize. 
You can win a £2,500 holiday of your choice from the large selection of holiday companies that supply You Love Holidays.
See below for an example of the type of holiday you could win.
If you are interested in entering the £25 raffle please register your details below and when we have enough entrants we will contact you with the draw details. 
Alternatively you can win a ticket into this draw through our £2.50 satellite raffle, which is available to play now. 
Santa's Lapland Day Trip Experience - Example Holiday this £2500 prize could buy.
Take your children, grandchildren, nieces or nephews on a day trip they'll never forget as you journey 100 kilometres above the Arctic Circle to a sparkling landscape of snowy forests. 
For here, in the remote heart of Swedish Lapland, you'll find Pajala - the secret home of the real Santa Claus, his reindeer and his happy team of helpers.
 For a few precious days in December, you can go on a day trip to Lapland on our specially chartered flight - the only 'Santa' flight into Pajala on that day - for a once-in-a-lifetime experience in a natural winter wonderland that's as far away from the everyday, increasingly commercial Christmas celebration as you could ever hope to find.
Departing Wed 22 Dec 2021 Liverpool John Lennon (LPL) 07:00 - 10:55
Returning Wed 22 Dec 2021 Pajala (PJA) 19:00 - 21:20 
2 Adults & 2 Children  £2456.00
Book by 31/01/2021 to receive 10% discount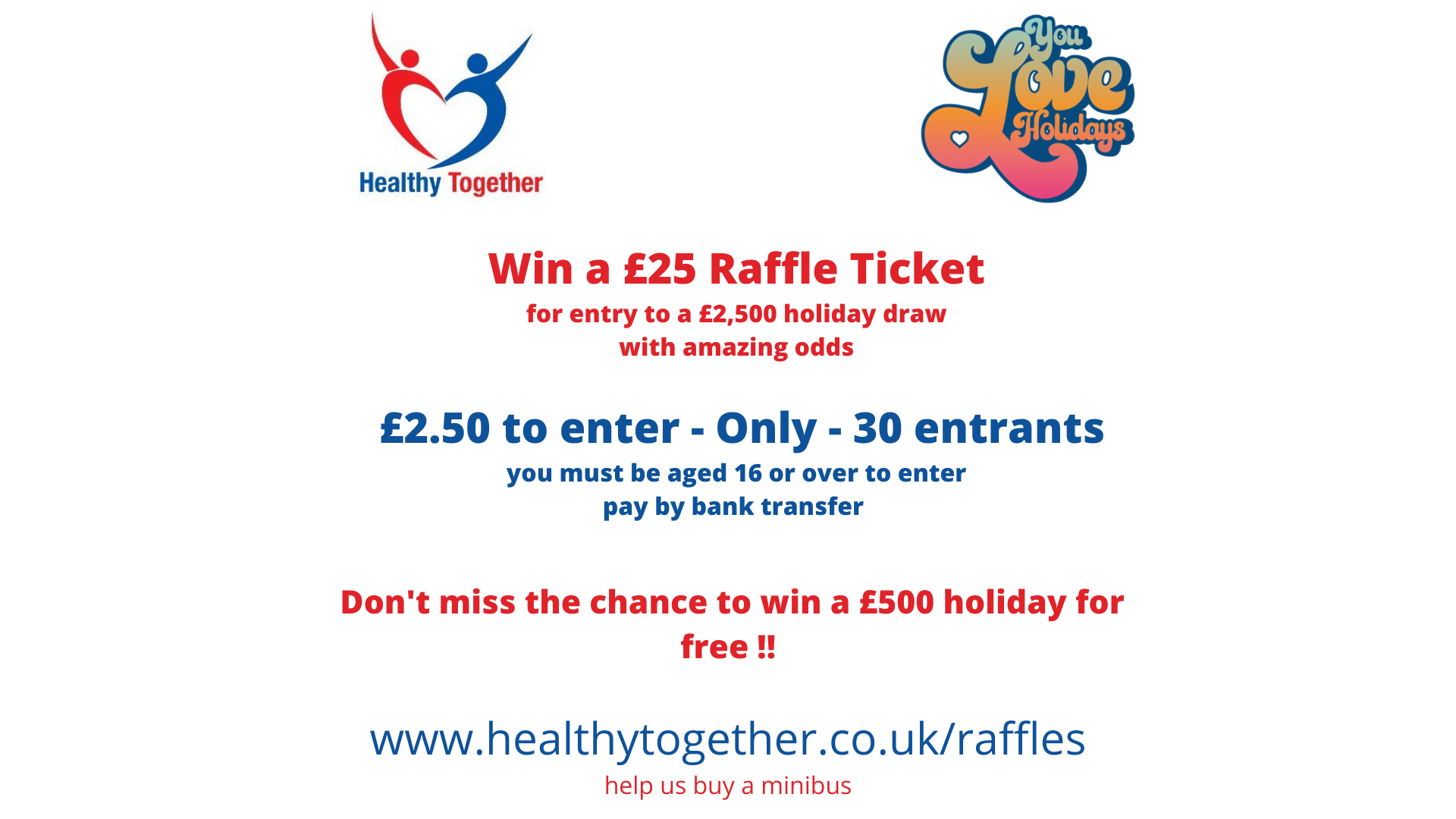 £2.50 entry to this £25 draw for the £2,500 holiday.
For £2.50 you can enter a satellite raffle to win entry into this £25 draw.
This £2.50 raffle has a maximum number of 30 entrants, and is available to enter now.