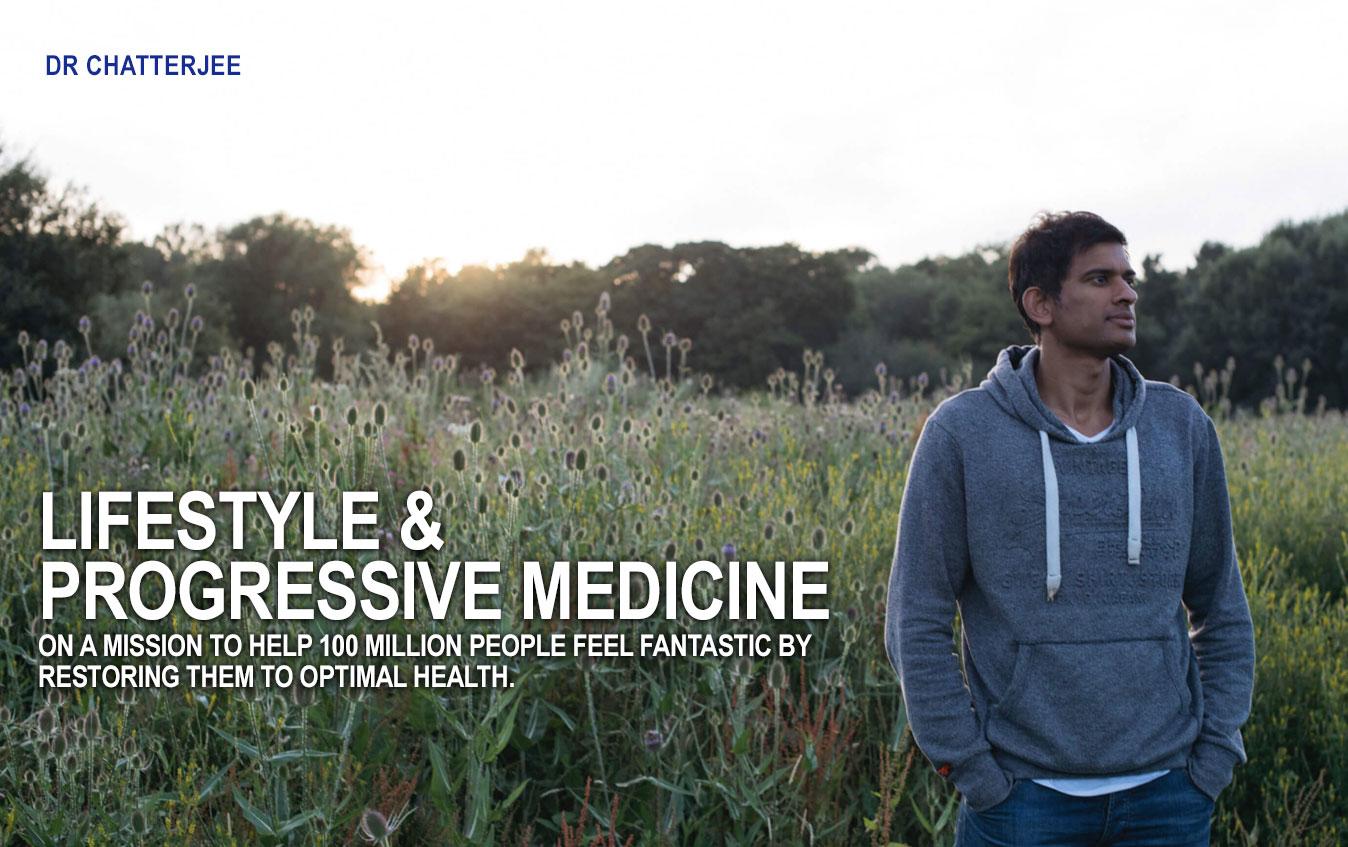 Are you looking to maintain or improve your health and well-being?
We think Dr Chatterjee can help and inspire you! 
Why not take a look?
We have over complicated health.  I want to simplify it.
I've practiced medicine for nearly 20 years and I'm taking a stand. People are needlessly suffering and this is preventable and unacceptable.
After many years of seeing patients, I have come to the realisation that all of us can feel much better than we currently do. In fact, good health is accessible to every single one of us – the starting point is my 'Four Pillars'.
It's time to feel better than you ever have before.
Sadly, good health has become far too confusing and we're up against bad information. How to best take care of yourself seems to change all of the time and doctors don't appear to agree on anything. We're still using 20th century thinking to solve 21st century problems.
Feel Better.
Live More.
I want to empower you to become the architect of your own health. Because when you feel better, you live more.
Since its launch in January 2018, my 'Feel Better, Live More' podcast has grown rapidly to become the Number 1 health podcast in the UK & Europe. It regularly tops the Apple Podcast charts, has been downloaded over 19 million times and has over 5000 reviews on Apple podcasts with an average 5 star rating.
New episode released every Wednesday.