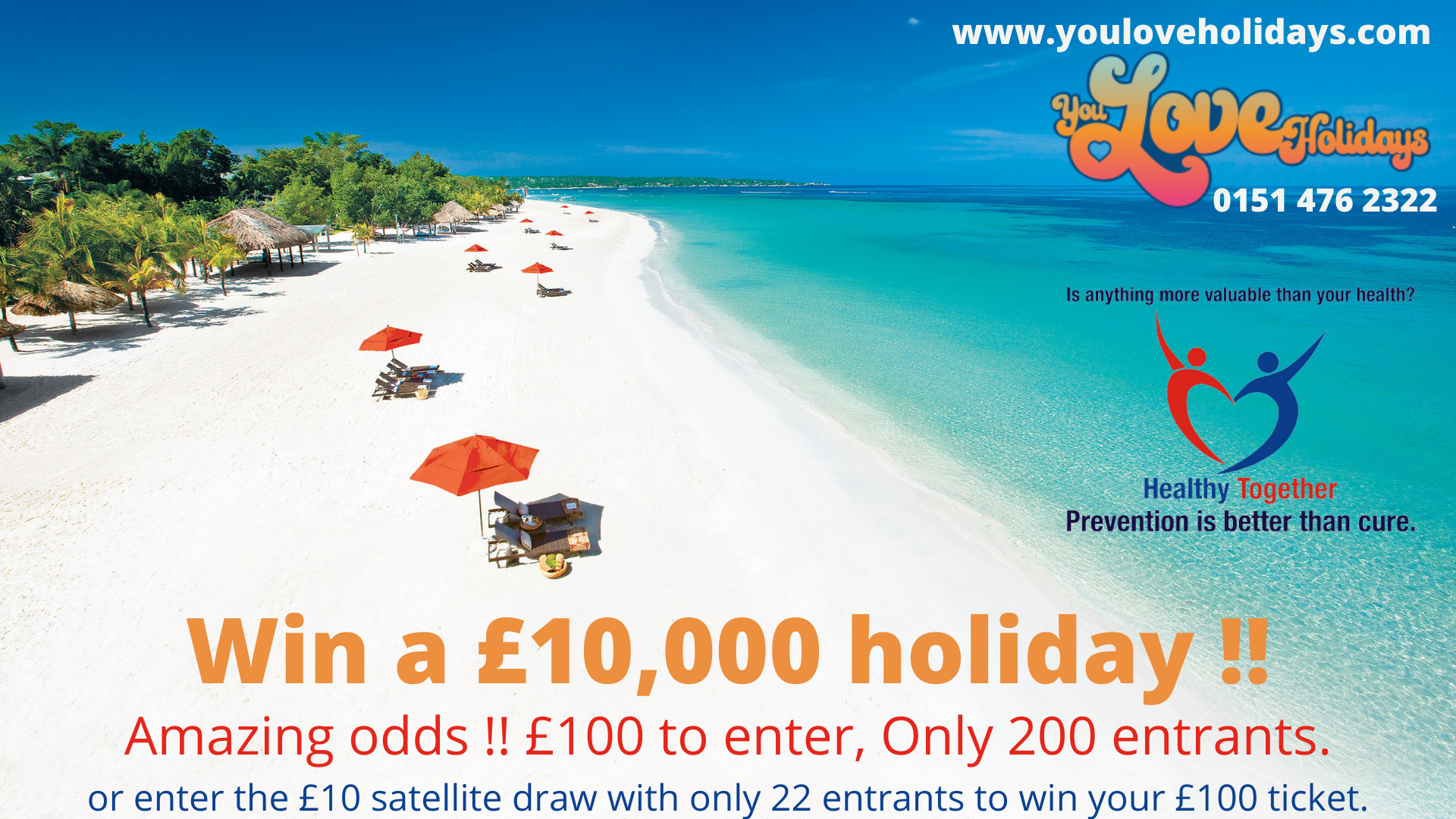 We've teamed up with You Love Holidays to bring you this amazing Prize. 
You can win a £10,000 holiday of your choice from the large selection of holiday companies that supply You Love Holidays.
See below for an example of the type of holiday you could win.
If you are interested in entering the £100 raffle please register your details below and when we have enough entrants we will contact you with the draw details. 
Alternatively you can win a ticket into this draw through our £10 satellite raffle, which is available to play now. 
Sandals Two Week All Inclusive Holiday - Example Holiday this £10,000 prize could buy. 
In addition to being the first Sandals Resorts property with a rooftop infinity pool and bowling alley. Sandals Royal Barbados has all the luxury you could imagine right in your very own room. 
Royal Seaside Oceanview Crystal Lagoon Club Level Barbados Suite with Balcony Tranquility Soaking TUB OSLB AI All Inclusive, including Premium Economy Flights, Romantic Candle-lit dinner for two and a Scents of Love Couples Massage.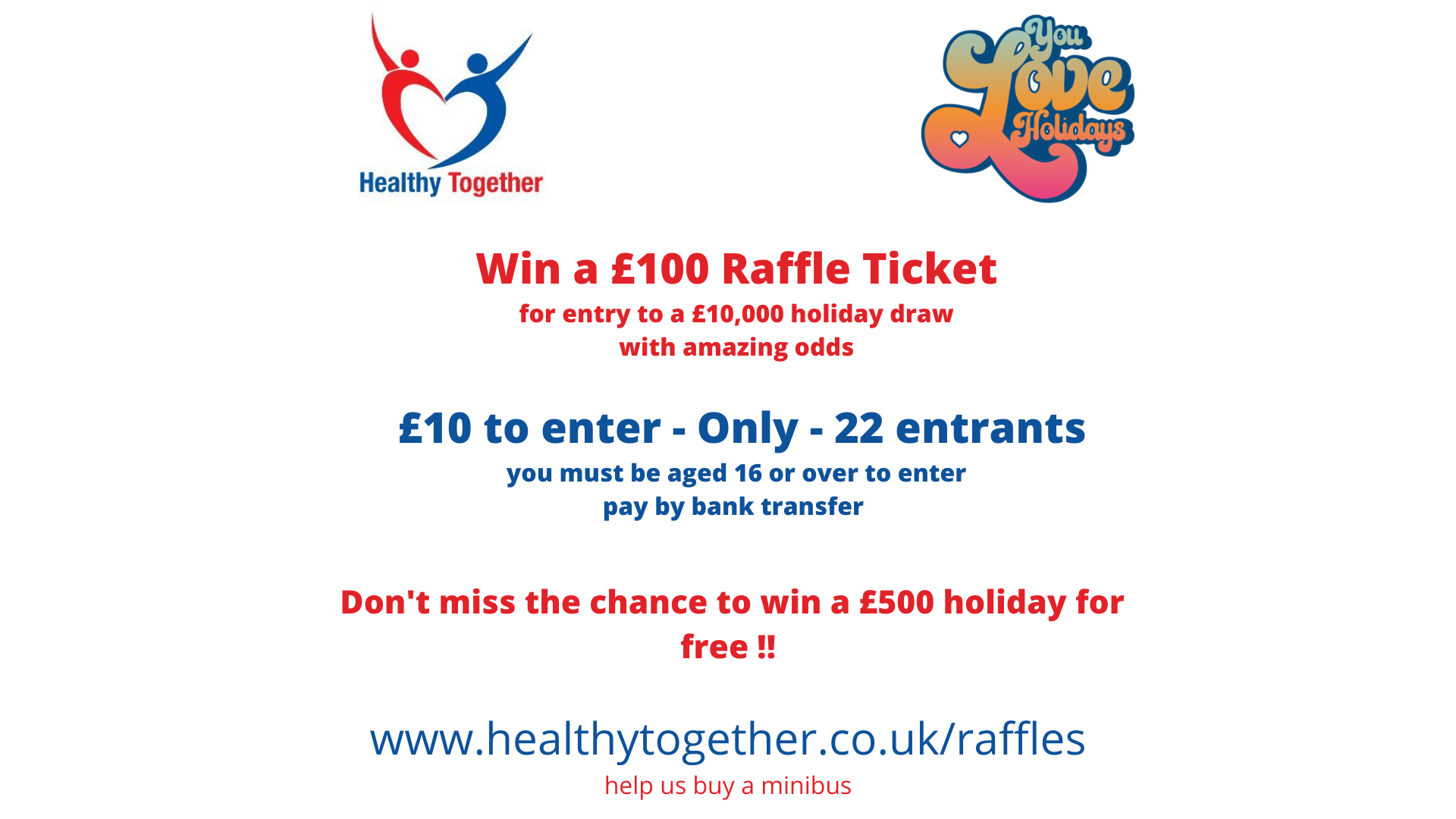 £10 entry to this £100 draw for the £10,000 holiday.
For £10.00 you can enter a satellite raffle to win entry into this £100 draw.
This £10 raffle has a maximum number of 22 entrants, and is available to enter now.